Austin Meditation Training
Want to earn a Certification in Meditation? Expand your personal practice with a new experience and skill set? Reserve your spot to dive into meditation this year with Michell Young at MVP's studio!
This is a meditation training designed to give you the tools and techniques necessary to achieve meditative states, and then transfer these skills to your students. Learn how to hone your breath and body awareness, how visualization can aid in meditation, and when specific complementary therapies can be of benefit. Students will learn the roles of non-attachment, discovering the power of letting go as it pertains to your meditation practice. Throughout the year, students will learn how to effectively teach these skills to other students and continue to develop their own personal practice outside of the classroom.
Training will take place from August 25, 2021 to August 24, 2022. Classes will be held every Wednesday night from 7PM-9PM CDT (excluding holidays) at My Vinyasa Practice located next to ACC Highland.
**This training is not eligible for coupon codes. Students will be invoiced for any remaining amount if coupons are applied during checkout.

Your Instructor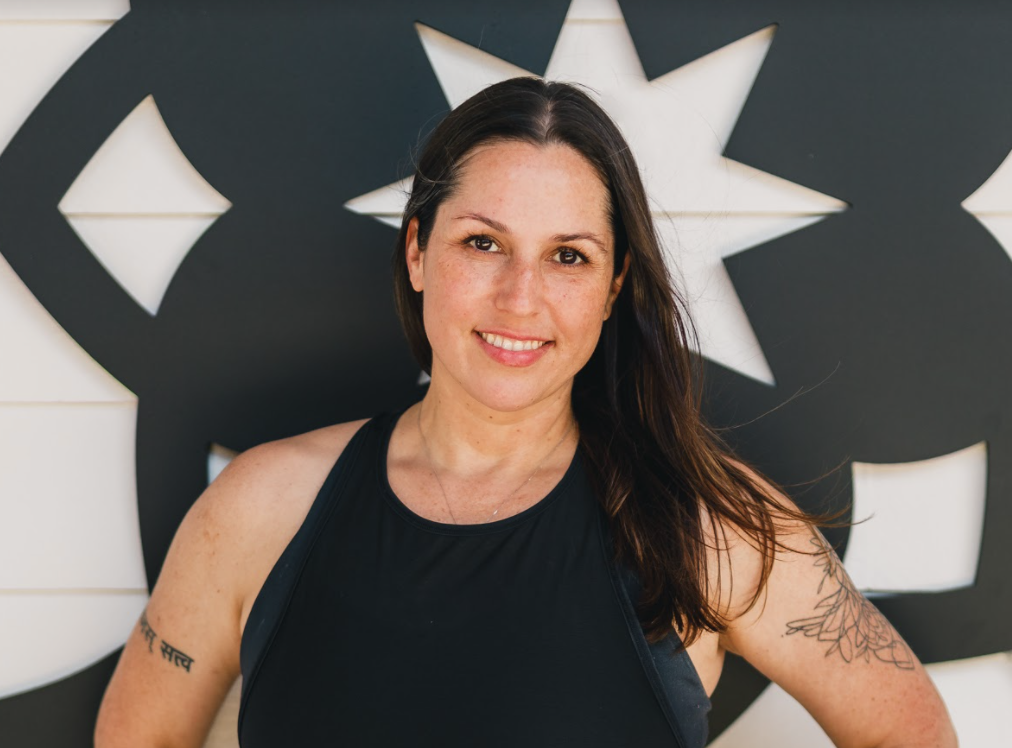 My yoga practice began in 2004 in Kuwait after the birth of my oldest son. I was looking for a way to get back into shape while cultivating some balance in my life. I studied Ashtanga Yoga both privately with my teacher and independently for a decade before I decided to take my practice to the next level.
I hold a M.Ed in Curriculum Development, I'm an E-RYT 500 with Yoga Alliance, and I'm a C-IAYT Yoga Therapists serving populations in Eating Recovery, Behavioral Health, and Cardiac Rehabilitation. Over the past decade, I've built a sustainable company in the health and wellness space that is geared to professionalizing the industry and creating equitable employment opportunities.
I teach public classes in Austin, Texas, I teach corporate classes and private classes as my schedule permits, and I host workshops and retreats. This spring I opened my first yoga studio on the campus of ACC at Highland. Our 2,400 square foot facility offers daily vinyasa classes, specialty classes, yoga therapy, and yoga teacher training. Our classes, yoga therapy sessions, and workshops are all donation-based. I'm excited about the unfolding experience and grateful for all that brought me here. I look forward to connecting with you soon!